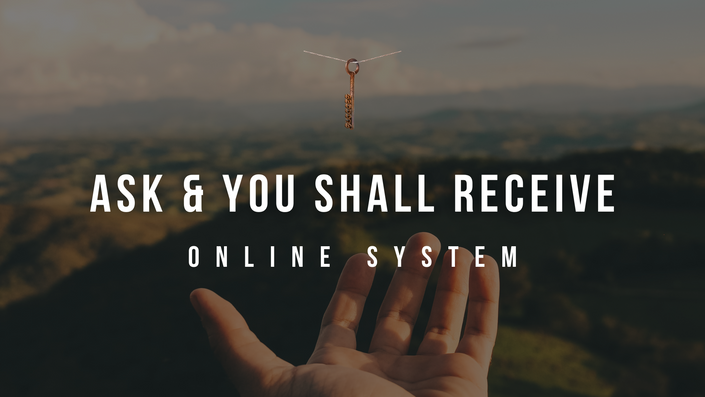 Ask & You Shall Receive
ABOUT THIS SYSTEM
Why don't people receive what they ask for? What is the purpose for asking? Does asking even work? Asking is processed through our belief systems of hope, belief, faith, trust, and confidence. You must ask and exchange, then affirm and confirm. You must ask to receive specifically within what you believe you can receive. Once you have made the commitment and agreement, all you have to do is ask, (believe, have faith, trust, or confidence) and receive. This system will take you through the process to show you how to receive what you asked for. The hardest part about asking is that people have been taught to look outside of themselves to exchange and receive, but you must look within.

Your Instructor
Dr. Anthony Rhodman is a spiritual psychologist and is the expert on the secrets to perfect and predictable success. Dr. Rhodman applies these secrets into many different trades and industries to help people remove the misconceptions about their true capabilities. As a subject matter expert in spiritual psychology and success, Dr. Rhodman has discovered that all success in life is predicated on people's thoughts of themselves through their psychological make-up and their belief systems that determine how they answer the seven most important questions of life. Dr. Rhodman has found the keys and unlocked the doors to the universal system of prosperity and success and has presented these ancient hidden truths for people to discover within his services, trainings, virtual systems, and speaking engagements.
Course Curriculum
Ask and You Shall Receive
Available in days
days after you enroll
Levels and Length of Access in Prayer
Available in days
days after you enroll
This course is closed for enrollment.